"Life is tenacious if you give it one little bit of encouragement"
Last year, I descended into the world of "Station Eleven" the brainchild from the esteemed Emily St. John Mandel and I felt myself come alive while understanding why 'survival is insufficient'. Now, fast forwarded a year in time but in time alone due to the nature of our world struck down by COVID, and I've been moved to pieces by yet another post-apocalyptic tale with "The Dog Stars", the debut fictional tale from Peter Heller.
"…it felt like my heart might burst. Bursting is different than breaking. Like there is no way to contain how beautiful. Not it either, not just beauty. Something about how I fit."
It's fantastic the life one can live between the covers and letters of a good novel. Similar to Station Eleven, we meet our main character, Hig, in sickness and in mourning, within a world turned upside down by a flu pandemic. In the pages that follow, the reader descends into awe inspiring adventure where over and over again, we discover ourselves as Hig rediscovers himself: through loss and through grief, through love and through the persistent longing for something greater than himself.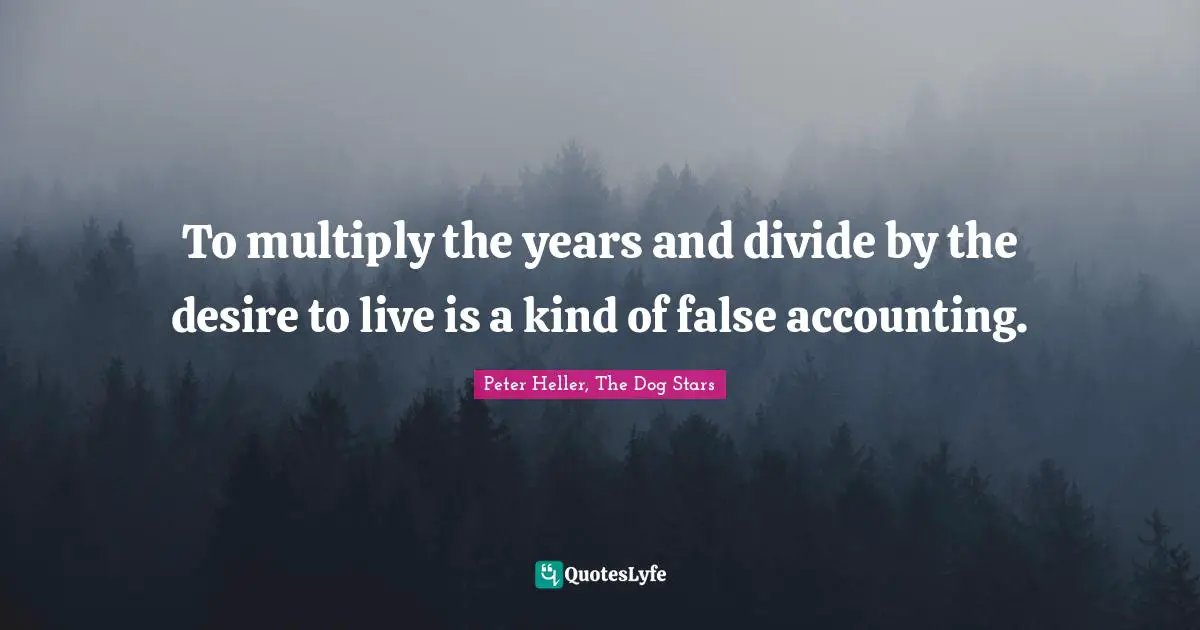 The first thing you'll notice, and either happily engross yourself in or either have to get through – or – is the literary syntax. Heller effectually pulls the reader into the world of 'The Dog Stars' with the language, form and function based upon living inside Hig's memory for the duration of the book – almost like a kite string, holding the novel together. You feel you, too, have had to deal with sickness from the flu, you too, have had to get your wits back about you and carry on in this new world: this new world without convention mirrored in analogy by the degradation of language and dissolution of formal conversation. Initially taken back, I quickly became enamored by it and found myself playing out the scenes vividly within my imagination.
"Maybe it's not the meek who inherit, maybe it is the simple. Not will inherit the earth, they already own it."
Right after finishing the novel, I started scouring the internet – hoping that a film adaptation would be on the way. Which led to a good news, bad news scenario. Back in 2012, 'The Dog Stars' was optioned by the company that brought us the Resident Evil movies, German based Constantin Films. Unfortunately, there's been literally no movement since. All things considered, with a year and a half of an international health crisis still lingering over us – could be an excellent time to toss that project into high gear.
"Is it possible to love so desperately that life is unbearable? I don't mean unrequited, I mean being in love. In the midst of it and desperate. Because knowing it will end, because everything does. End."
With his first fictional tale in the books, Heller has gone on to write two more novels – Celine and The Painter, as well as a handful of pieces of non-fiction including The Whale Warriors. A longtime contributor to NPR, as well as a writer for National Geographic, Peter Heller has an exceptional knack for weaving inspiring tales of adventure and resilience, and is sure to make you yearn for the romance of the great outdoors.
For more on Peter Heller, and "The Dog Stars" – head to his social media channels or simply head down to your favorite small book store and snag a copy yourself.
Peter Heller on Good Reads | 'The Dog Stars' on Good Reads
Support a Small Bookstore with a purchase on Book Shop.
What's the best post-apocalyptic book you've ever read? Let me know in the comments below!