Early Wednesday morning, the ESA's Rosetta Space Mission landed Space Craft Philae semi-gracefully on a comet (it might have bounced a kilometer off the comet first…), and it's managed to blast through space while holding tight, sending images mid-flight for the world to see.   It's novel, unprecedented and amazing – this marks the first time a spacecraft has landed at the center of a comet and it's been a long time coming.
A lonely fellow, flitting around the Universe for at least the last Four Billion Years, Comet 67P was first discovered back in 1969 by Soviet Astronomers Svetlana Gerasimenko and Klim Churyumov; thus dubbed – Comet '67 P/Churyumov-Gerasimenko.'
And now, 45 years later, their hard work has paid off: Philae is set to probe it's way into Comet 67P, analyzing everything it can about the comet's iidentity- details about the comet's atmosphere, physical terrain and chemical composition.  Both Philae and the Rosetta Mission have been beaming back unbelievable images of the comet, and the vast depths of the universe; but that's not even the coolest thing to me. My favorite part of the discovery has been the fact this comet sings! Yes, that's right – it's been jamming out for millions of years and now we can listen in!   How's this even possible? Well, there are oscillations in the comet's magnetic field that sit around 40 to 50 millihertz. Though it's unable to hear by human ears alone, scientists from the ESA have increased the frequency 10,000x to make it audible.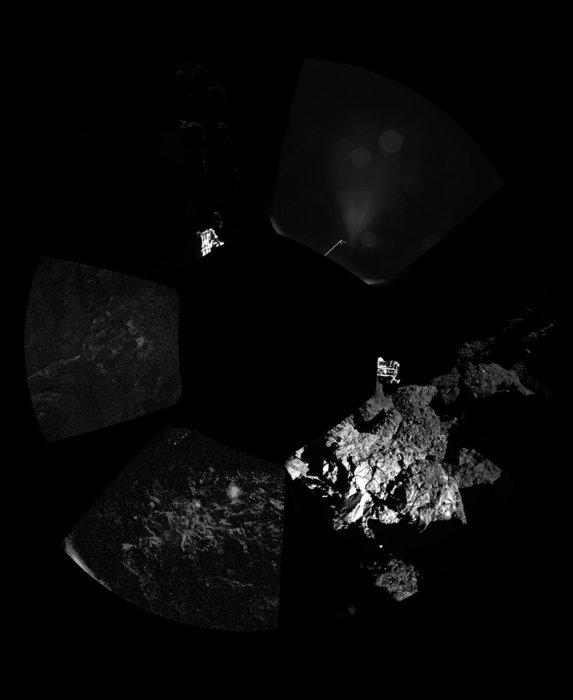 But, you probably didn't hear about that, because you know: ASS.
Kim Kardashian's ass, if you'd like to get specific. Now, first things first I'm not trying to debase or discredit the booty – in fact, praise the booty; that is a fine specimen.  And, for all us ladies that lack the necessary junk in and around the trunk, I'm glad there's someone out there that knows how to (a) respect her body and (b) celebrate her body.  Now, to the critics: Photoshop, and other retouching applications, are a widely used resource in the digital marketing world and it's silly to think otherwise. Not that I don't see the correlations between the Jean Paul Gaude's photo shoot with Grace Jones and Kim K – give me a break; I would give my right arm to recreate this amazing shot.  And for the uproar and the hoopla circulating about the photo shoot and the tirades and charades around her love of nude modeling: why is what an individual does with their body more interesting or exciting than SPACE EXPLORATION?