---
Summer is coming, and I couldn't be more excited – endless sunshine, late nights, and tanlines; but what I'm not ready for – the amount of hydration that I actually need to quench my skin's thirst.
Let's be real though – there's Summer skin care to treat the heat and UVA / UVB rays, and there's Winter skin care to treat cold temperatures and dry skin; but there's also just those simple products that are damn good no matter what type of year you're in.
Last time, I brought you some of my favorite beauty products – but what I forgot to mention, is that the first step to beauty is skin; and the first thing about skin, is that you need to hydrate it. From this meaning well, mistress of moderate melanin: please believe me when I say that your skin is the one thing you wear for the rest of your life, so you should treat it right!
Here's my top five picks to help your skin maintain its glow from hips to lips and head to toe all year long.
---
Neutrogena Oil Free Eye Makeup Remover – $7.99 at Target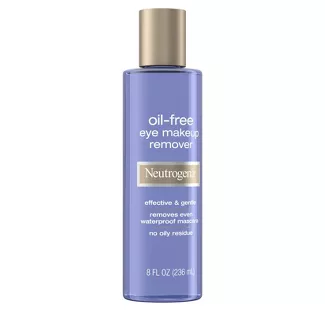 I've always heard that a good defense starts with a good offense, to have great skin – sometimes it just helps to take it all off and start the day with a fresh face. I recently tried using Micellar Water recently, but discovered too many articles about the potentially harmful effects of PHMB, including toxicity, carcinogenic and mutagenic qualities. My mom always told me, not to mess with a good thing, and that's why I'm now back to using the same makeup remover that I did in high school.
---
Curél Ultra Healing Intensive Lotion – $7.49 on Amazon
Back to the last point above: don't mess with a good thing. This lotion from Curél is literally just what the doctor ordered for dry skin; and I'm not kidding, my doctors have actually prescribed this lotion in the past for clinically dry skin. My husband swears up and down that it's the only thing that takes the Winter sting out of his hands, and in the Summer it keeps my entire body feeling silky, smooth and fantastic. It's lightweight, not greasy and long-lasting – might I say, basically the perfect product at a prime price.
---
CeraVe SA Cream for Rough and Bumpy Skin – $19.99 at Target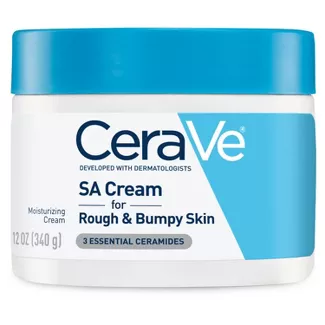 My skin has been notoriously bumpy and dry for oh, let's go with my whole life. Winter, Summer, Spring, Fall; it doesn't matter, my skin just doesn't want to hold moisture – so I go out of my way to soak it in.
I specifically use this on my elbows, hips and thighs, in addition to using the Curel Healing Lotion on the rest of my body – but really, it's great to use anywhere!
---
Tatcha Dewy Skin Cream – $68 for Full / $20 for Mini Size @ Sephora
Honorable Mention to Neutrogena Hydro Boost Gel Cream for Extra Dry Skin as the best bang for your buck option, coming in at a favorable price of $16.49 and available pretty much at every department store and online retailer.
It was an old favorite until this one popped up in my IPSY bag last month, and now I'm hooked. The trial size isn't shabby, either – it's a fifth of the size (.34 oz), and about a third of the cost of the full size if you'd prefer to take it for a spin before you dive on in.
---
BeauteHacks Moisture Sleeping Lip Mask – $10.97 on Amazon
Last, but most definitely not least – my new best friend forever, this deliciously delectable peach lip mask from the beauty gurus over at BeauteHacks.
Yes, okay I admit – once again I am balling on a budget thanks to a Buzzfeed post, and I am not ashamed to admit it. My lips have gone from cracked and unhappy to feeling silky and smooth. Sure, it's a 'lip mask' to use at night – but I definitely use it 24 hours a day and am not ashamed to admit it.
---
To snag any of these fantastic goodies immediately, head over to my Hydration Station item master over on Amazon!
How do you love the skin your in and keep it hydrated? Let me know in the comments below!