"Shallow understanding from people of goodwill is more frustrating than absolute misunderstanding from people of ill will. Lukewarm acceptance is much more bewildering than outright rejection."
― Martin Luther King Jr.
Only when we can fully embrace the humanity of all of our brothers and sisters, we will never truly be human. Please take some time to reach out to your African American friends; this is an unprecedented moment in America, and what we're slowly understanding is this isn't simply an American problem – thanks to the spread of colonialism, and the continued exploitation of natives from Africa – the idea that Black Rights Matter isn't local, or national; this is an international, humanitarian issue.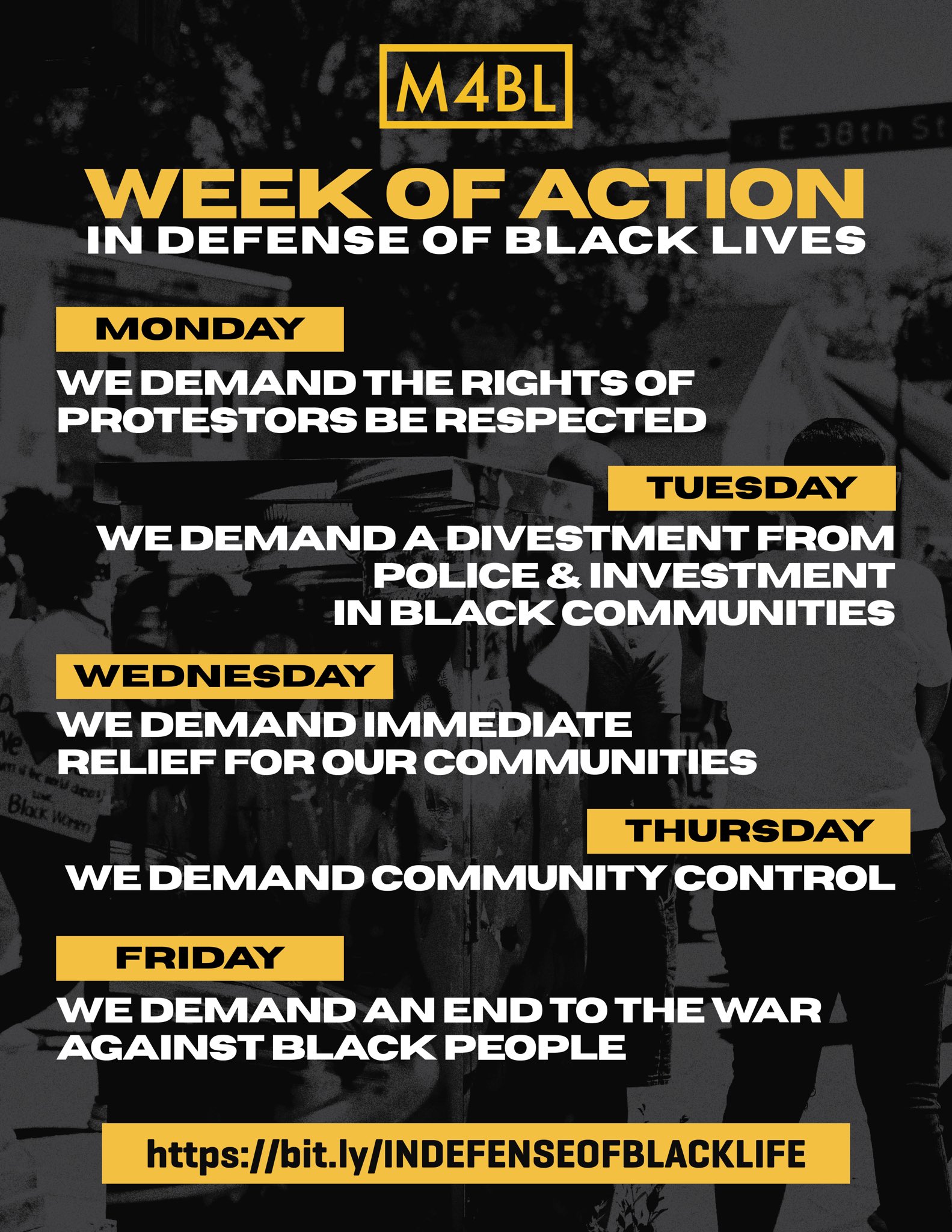 Over the last 72 hours, we have seen incredible uprising and support from allies around the world – from France and England, to Germany the Netherlands and New Zealand. Now that we've risen, we need to see and inspire a re-education to rewrite the current narrative of African Americans. We have to literally go back to school and unlearn the teachings, or how many leaders have pointed out – actually teach children the true history of this country, so they can understand how the backs that built this country finally broke.
I have way too much to say right now about the unlawful militaristic patrol of our communities, improper use of police force by those sent to 'protect and serve', Trump's pathetic and bewildering stunt yesterday to move protesters for a photo opportunity, the mobilization of a military wing of the government that has duly promised that they would prevent terrorism both foreign and domestic, as well the use of war weapons on civilians that have been banned by the Geneva convention, but let's put that on the back burner and revisit that later. '
As a Black, Jewish woman – I have always felt the weight of the world was against me, but I also recognize that I've had incredible privilege due to my education, and the experiences that life awarded me. I "pass", most people think I'm a different race completely, someone even has asked where my tan comes from (I know…), and know that I most certainly haven't endured the plight of the Black American – so even I'm trying to grapple with what I can't comprehend. If that's my reality, I can only imagine how someone who has barely or never been marginalized is wrapping their heads around this.
So, how do we learn from the past, engage in the present and move forward to assist our Black brothers and sisters? This is a list of media that has affected my personal outlook and understanding on race, I hope you and yours find them beneficial as well.
For the Frontliners:
---
Books: Just one simple search, and you'll discover thousands of books by thousands of unique Black voices, telling poignant stories. I could list them all, but here are the ones that have stuck with me all these years:
Bonus books for those wanting to also understand from a mixed race perspective, or just conversations about race in general:
---
TV Shows and Movies:
---
Donate: Put your money where your mouth is with these organizations
---
Petition: against a demilitarized police force and better training, more empathetic politicians in office and a more inclusive, diverse community:
What are you doing to lift up the Black community right now as it experiences the compounded effects of years of systemic racism? Any resources you'd like to share? Let me know in the comments below!
Don't complain, activate.