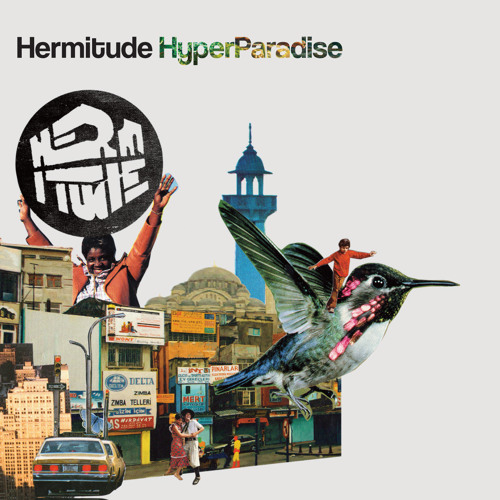 One of my life mottoes is 'Never a Dull Moment', and this definitely translates over to my taste in music.   There's nothing I detest more than the hum-drum boredom that comes hand in hand repetition, simplicity and redundancy across a song, album or a career and because of this – I've single-handedly ruined songs for myself by overplaying them in an incredibly short amount of time. I feel the pull of non-Western scales and non-Traditional forms of music like Tipper, Culprate and Shpongle; in moderation, I even find dissonance comforting.   As with everything else in my world, layers of complexity compel me to discover about a person – and doubly so for an artist.
When I discovered Flume a few months back, the depths of his talent still escaped me – but now, I find myself impatiently waiting to see new tricks this 22 year old phenom from Australia has in store for the world.  Between his bewitching, glitch infused electronic basslines, poignant lyricists and downtempo soundscapes, Flume continually pushes boundaries blurs the lines between musical genres to create what I think of as Future Music, and sits plush in the middle of a Venn Diagram with Griz and Gramatik on one side and  Emancipator and Bonobo on the other.   Last year, there were two huge releases from Flume – his self titled, debut album as well as the 'Drop the Game' EP with Chet Faker.  And thanks to Hypem, I'm finding unreleased mixes hidden deep in the interwebs from back in 2012 that I'm simply falling head over heals with.
The original version of 'Hyperparadise' is from Hermitude, an Australian group with roots in both hip-hop and electronica, and came out back  in '12.
Between the tropical sound of the steel drums,  a wobbling deep house bass line and seductive breakdown – it's easy to see why Flume chose this track to chop up and break down in a way only he knows how.  
Finally, GANZ got his little fingers on the single during a remix competition and crafted what I firmly believe is one of the best songs of the past year.  His rework of Flume's remix embellishes all the glitches I love, and infuses it with a trip-hop sound meant for bumping at loud volumes.