Over the past year, when I thought I was combating my quarter life crisis it turns out what I was actually doing was fortifying new hobbies and forging stellar new paths for myself. Between creating infused olive oils, repurposing and creating one of a kind jewelry and as of late – chromotherapy based soy candles – I've truly found a DIY niche (or three…)that I'm obsessed with.  What better way to acknowledge an obsession than by sharing it with the world; right? So, boom – over the past month I've been putting in some extra crafting effort and finally opened up a little boutique on ETSY; though it's not much – it's certainly a start!

What takes something from a hobby to more than that? For me, it's that little twinkle that starts when I'm wrist deep in craft glue or can't tell what color your hands were at the start of the day; for others, it's that little bit of extra change lying around in their pocket.  Honestly, it takes a lot of trying a lot of things – and failing at a certain number of them, too –  to determine what you're willing to work at, what you're determined to get better at and what our overall passions in our adult lives.
As children, our parents were constantly cycling through new adventures to see what would stick – for me, there was jazz dance, basketball and a variety of other sports, music (the flute, choir, theater and music history), cribbage (look it up, it's awesome), beading and making jewelry, student council, crocheting; you name it, I got my hands on it.  But if it weren't for my parents, who knows how long it would've taken for me to hone in on some ridiculously idiosyncratic skills. A well paying job could in no way supplement how beyond happy I am that in my spare time I write, craft, DIY, practice light poi, learn coding and as of late, I'm even learning how to hoop! But, I digress; back to the main point for today: Bouncy Kitty Creations!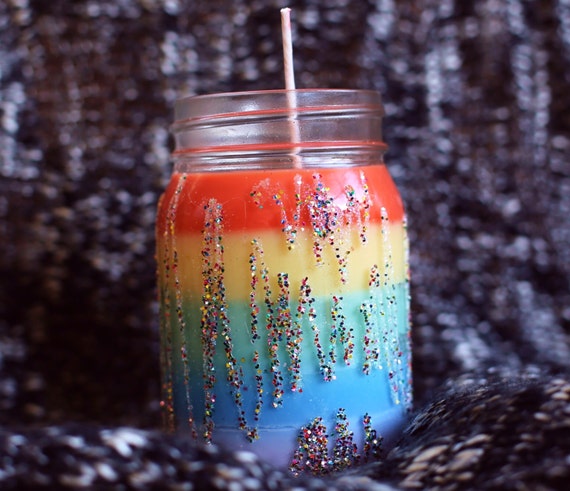 My ETSY shop is on and poppin' – I don't have my full range of candles yet, but I want to test the waters and see which ones are getting some love; and then build from there.  Right now, there's a great assortment of 'Total Chakra Therapy' candles – which are my personal favorites; plus a few larger holiday fragrances and mini sparkle and mini disco candles, not gonna lie – those are all sorts of adorable.  Want more? Head to the shop – use the code BOUNCYKITTYLOVE to rep the blog spot and get a whopping 35% off. Yeah, you read that right – who loves ya? 😉