"Hello babies. Welcome to Earth. It's hot in the summer and cold in the winter. It's round and wet and crowded. On the outside, babies, you've got a hundred years here. There's only one rule that I know of, babies-"God damn it, you've got to be kind."
– Kurt Vonnegut –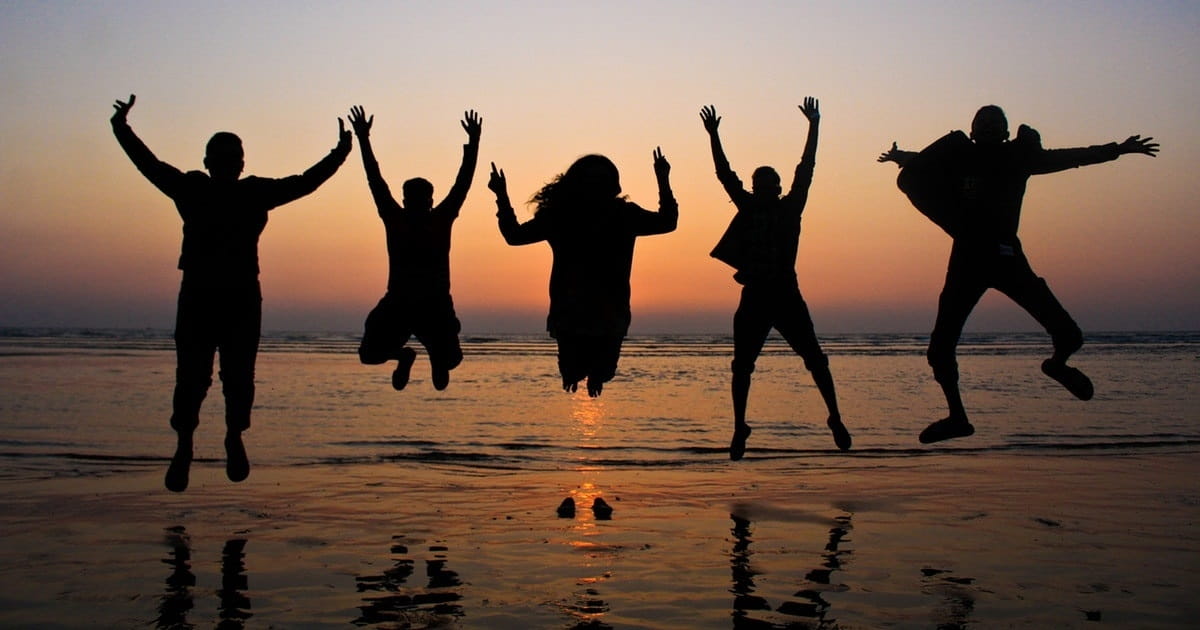 Usually, when I delve into my ideas and reach into the cobwebbed corners of my brain for a post…I can knock it out in a day, maybe two; at the very most a week. But this is something that's been coming for at least two years; maybe even more. Originally, I thought it was the festival induced nostalgia of the Springtime, or the evolution into the downtime of Fall and the family oriented nature of the Holiday Season; or, maybe it was shoving my life into a U-haul two times over, moving away from everything I've known and towards the person I want to be. But, the more and more I separate myself from this feeling that's been in the pit of my stomach – the more I realize that no, it's just me; it's always been me. Me being nostalgic and searching, me attempting to analyze the past and postulate a formulaic method of the future as I dissected the nature of love, empathy and friendship.
The human condition is one of connection; and at times it seems that we can't help but to connect – to love, to find ourselves in another and to forge bonds outside of ourselves.  Coddled by ego and love, protected by loyalty and exponentially expounded upon by experience, our relationships are fragile beings, brought into this world each time our human vibrations intersect with one another's. Eventually, even if we've branded ourselves as an independent being of light and love – those relationships become what define us and our realities, irregardless of how routine or random it might seem.  But on the other side of connection, you have the dichotomy of loss and breaking apart. Losing friends is tough, but the tragedy lies in falling apart from the living – from watching the bridges burn and looming in their flames, somberly separating after a difference of opinion, or more tumultuous – of life.
The Give and Take of Friendship
All relationships are a game of emotional catch; with a natural give and take, a push and pull – a simple supply and demand economics of personal happiness and social responsibility. They're like a battery, or a gas tank, or a freshly rooted flower – filling, emptying and growing in symbiosis.  But if you drain one too much, or overfill it another day – you're putting unnecessary strain into the relationship, infusing it with a toxic nature, even if the relationship itself doesn't seem toxic yet.
In the duality of life, friendships can only thrive when its seed is watered from both ends.  What makes someone your friend? What propels them to flutter inside your heart and fill your mind with wonder and joy? How much endured emotional pain is worth the familial pleasure of friendship? Love of any kind is an investment – familial love, fraternal love, romantic love – every time you interact, you give part of yourself away.  Time is a human construct, but there are still only so many moments in a day – how and with whom do you choose spend them?
The Benefits of Boundaries
Friendship is malleable and free-form like an emotional rubber-band, full of flexibility and movement; but even the strongest rubber bands snap under extreme pressure. Boundaries are essential to any budding relationship and are key to building the foundation of a successful one. If you fly into a friendship blindly without thought, you could end up like Icarus and burn yourself on the sun of your relationship. The most important boundaries are the ones are those you build with yourself: what you will and won't stand for, what personality traits you covet, what you're willing to let slide and what you abhor. You can only give yourself away so much before there's none of you left to hold for yourself, none of you left to care for you – and let's be honest, if you can't find time or energy to care for yourself, it's a bit paradoxical to be giving it away. Conversely, when it comes to the people in your social circle – it seems anachronistic that enforcing boundaries would build a stronger bond, but by not having any boundaries you're saying you'll fall for everything; intelligently implementing them not only builds trust, but creates a solid foundation for your friendship to stand on.
Know When To Let Go
Rarely does a relationship ever stay on the same trajectory it once was – which admittedly is half the fun of mutual growth; but like a mirror, once it's been broken, it can't be put back together in the same way. Small scale issues from broken boundaries to unspoken grievances can compound over time, eventually tilting the emotional scale in one lopsided way or the other.
The house that friendship builds is based off of mutual boundaries and a solid foundation; with walls of security and support, and open windows into your heart and soul. If built on honesty, loyalty and sincerity, it an move mountains – but if any of those core tenants are broken, the relationships trajectory is hijacked, and the aftershocks can ripple its tenants to their core. Sometimes, the strongest thing you can do is to let those people go, and let the relationship dissolve into the ephemerality of life – for both of you.
---
"Before you diagnose yourself with depression or low self-esteem, first make sure that you are not, in fact, just surrounded by assholes."
When I younger, my mom pulled me aside one day and told me: you don't have to like everyone, and not everyone has to like you. The first time she told me, I was 8; but the second time, I was 24 – and the words had infinitely more weight. Some people are meant to be part of your world, in a mutual exchange of love, empowerment and encouragement while others serve as reminders and stepping stones; they're the loose change at the bottom of your purse, waiting to be tossed back into the wishing well of life. If you've invested properly in yourself, if you are honest with yourself about what you have to offer – you'll attract that energy back; and if you're making a worthy investment in yourself by creating boundaries, it shows. At the end of the day, the most important friendship to reconcile is the one with yourself.
---
How do you choose to strengthen your bonds and create healthy boundaries in your relationships?
Let me know in the comments below!