Unless you've been living under a rock, you're well aware of the way that the Coronavirus – also known as COVID-19 has been making it's way across the globe in an international emergency event that most generations simply have never been part of. And if you have been living under a rock, I hope you're keeping your rock 6 feet apart from other rocks.
First things first, let's all admit – these past few weeks have been eye opening, scary, anxiety inducing, etc. Please remember to reach out and check in on each other. HOW ARE YA! How are your family and friends holding up? Have you been remembering to try and get outside, and hold your head up high? We'll get through this, but we need to remember – the human condition is the necessity to connect, – so let's connect! Any new books, hobbies, shows you've discovered? Any questions or anxieties other people can help answer? Anyone learned a new joke or got a funny meme to share?
Up in Seattle, we are under a Stay at Home order until at LEAST May 5th. It's a ghost town, traffic is non existent and I'm anxious. But I'm reminding myself: I am healthy, I am okay. My friends are healthy. My family is healthy. We are okay. We will be okay.
But please remember: This is GLOBAL. As a people so are we – we are the human organism, the human condition. Are you healthy? AWESOME. Do you know anyone over 60, with a medical condition or pregnant? Then do your best to keep THEM safe. What is happening does not discriminate based on age, sex, religion or location. Everyone is panicking in their own way. Be kind. Wash your hands. Don't cough on things.
This is not an excuse to not vote in the upcoming election, if anything this is why we need to mobilize and unite as a nation. The current administration seems to be doing their best to delay testing, from NPR's reporting – if they can prove our numbers remain low (even if they're low from lack of testing) they believe it can boost a re-election campaign.
With the decimation of vital industries with hourly workers and a reduction in both business and working hours – there's a chance for unemployment to balloon again. We need economic safeguards in our communities and states that prevent families and small business on having to default on their loans, mortgages or their rent. We need legislation that prevents utilities from being shut off for non payment. We need UBI, Universal Basic Income, because the economy will essentially tip on its head once the only people who can afford ANYTHING are only the 1%. We need Universal Health Care. There are people, homeless, immigrant, that do not have access to healthcare currently – Washington has reopened their health care election coverage and I hope other states have; but many people still can't afford THAT version of health care and the only way to truly stop this pandemic is to both test and treat everyone. If you're for those points above, let me tell you about this guy, Bernie….but we'll do that in a latest post.
For me: I got a "flu"-like bug twice in three weeks in in January, one time three days after getting the flu shot, I had a fever of 102, body chills, a headache and nausea, it lasted for 4 days; that was when this was all starting – I'm starting to think I had and then got over COVID-19, but without proper access to testing I will not know. I finally finished Walden. I stated a cool book on The Golden Ratio. I started making essential oil perfumes. I tried my best to not freak out.
Now, in the midst of all the 'Stay at Home', 'Shelter in Place' and 'Safer in Place' orders around the country – it's becoming more imperative than ever that even though we maintain a safe physical distance, that our social nature – our human nature, stays in tact. Thankfully, living in the digital age there are an infinite amount of resources available that make it feel like you're not so alone.
Keep Your Head Up with These Tips and Tricks
Join a Book Club: Even though reading is a singular activity, that doesn't mean you can't make reading social, get a profile on Good Reads. My latest – Walden, by Thoreau, was something I'd been trying to get through for over a year – but by it's simple nature, and being written by the most famed Transcendentalist, I thought it would be weird to attempt to rush through it and I'm so glad I didn't. It's honestly the perfect pick for anyone who is negotiating with any sort of physical isolation from others, and ways we can dive into our own minds.
Create a Collaborative Playlist: Music is one of those things that has the ability to bring people together in a million ways, from when times are good to when times are hard. I'm a self proclaimed Audiophile, and I'm sure most of my friends are, too. I've been digging on Spotify for a million different reasons, whether is their end of year analytical roundup, their new artist discovery or the ability to dive steadfast into a band's discography. Lately, one of my favorite functions in Spotify is the ability to make a collaborative playlist. A few years ago for my wedding, we had our guests get down in a collaborative playlist before the big day and let me tell you – it made our wedding party just that much more fun. In light of everything currently happening, I thought it would be a fun way for my friends to share their latest favorites – so go ahead, jam out and add one or two of your favorites, too!
Go To a Digital Festival: Sign up for Youtube and Twitch and watch a live stream of a concert, Insomniac Event's had to forgo their fabled Beyond Wonderland festival this year due to current circumstances; and as always, they turned a negative into the most positive of pictures by hosting 'Virtual Raves' for both Beyond Wonderland last weekend then Hard Summer Staycation this weekend. From the Brownie's and Lemonade Squad, we've been treated to amazing sets from world renowned and up and coming artists through their Desert Mirage series and last but certainly not least, big big love to both Mad Decent, Beatport and the infinite amount of artists out there that are filling our spirits, warming our hearts, and letting us shake our groove thangs. Some of my favorites from this weekend have already been posted – check'em out!
Proximity x Brownies & Lemonade: Digital Mirage
Kaskade
Seven Lions
Gryffin
Insomniac: HARD Summer Staycation – Beyond Wonderland Virtual Rave-a-Thon
Valentino Kahn
Dr. Fresch
Jack Beats
Foster a Floof: If you're without a furry friend, or looking to add to your collection – this is a great time to try fostering a pet! It's proven that having animals around can lower your anxiety while providing adorable stress relief, and plus, being altruistic and caring for others is one of the quickest ways to get out of your own head and into a healthy mental space. The pros at Petfinder have a great web-tool to find local shelters, or simply jump into Yelp or Google Maps and find your closest one. If you happen to have any free time, and aren't under a 'SIP' order, volunteering at the shelter's is also a great feel good activity!
Be Social with Social Media: In my personal opinion, as a society we are incredibly lucky that what we are going through with the Coronavirus has come at a time where we are vastly, deeply interconnected within our communities. With the Internet, streaming media and social media – we can maintain some semblance of normalcy while going through this strange transitory phase by reaching out to each other. I've never been much of a fan of FaceTime, or of Video Conferencing, but I've vastly changed by tune over the last few weeks. It's been lovely to see my friends, cheers them over the phone, and really see them smile – even if we're miles away.
Sprinkle Some Joy: The biggest takeaway for me is this – you can get through anything with a good spirit, so do things that bring joy, do things that make you happy and do things that make those around you in a better mood. Share a joke, hold back criticism, be gracious, ask questions, engage, laugh, and then maybe – just maybe, share a few memes, they're honestly great ice breakers if there's someone you haven't chatted with in forever. I have a small collection that have been helping me through – maybe they can be just as useful for you!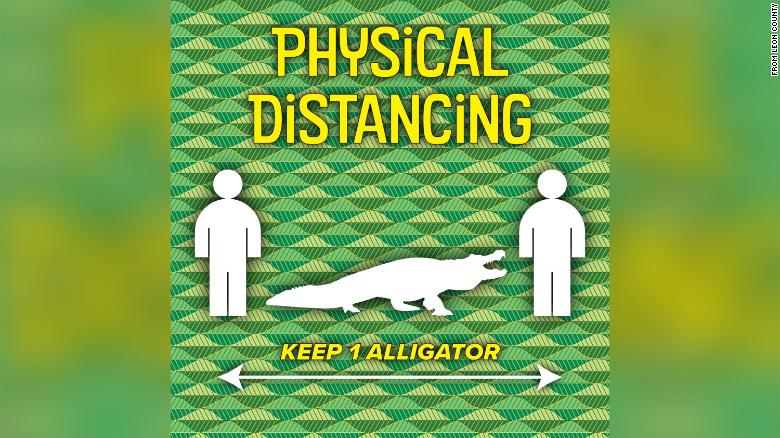 How are you holding up during this chaotic moment? Any surprising ways you've found to be social even in light of being self quarantined? Let me know in the comments below and let's get through this together ❤